Body
RICE ENGINEERING
Become an Industry 4.0 Leader
As new technologies merge the physical, biological, and digital worlds, a Fourth Industrial Revolution is dawning. As people, things, machines, and systems become interconnected, the technology industry will require engineers with both technical knowledge and important leadership skills. Together, the companies thriving in the Fourth Industrial Revolution are known as Industry 4.0 (I4). Industry 4.0 engineering manager leaders will need experience in ethical and data-driven decision-making, data science, engineering project management, product lifecycle and team management, engineering economics and applying technical skills to business model development.
Get the strategic engineering leadership skills you need to excel in management in the Fourth Industrial Revolution. The Master's of Engineering Management & Leadership (MEML) degree is designed to help engineers achieve their potential as Industry 4.0 leaders.
FROM OUR LEADING FACULTY
What is Industry 4.0?
Many companies call themselves leaders of digital transformation. Industry 4.0 refers to the companies in the new age of digital manufacturing and supply chain management that more fully employ advanced technologies and digitally transformed processes and practices to create smart and connected products. These companies leverage key technologies, such as sensors, big data, autonomous robots and vehicles, and artificial intelligence (AI) to boost productivity, drive growth, and positively impact jobs.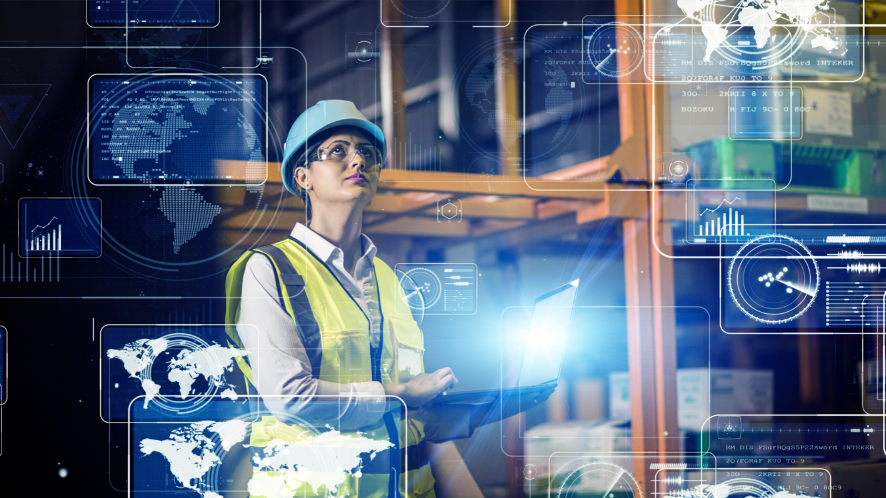 Industry 4.0 is so transformative that it is often referred to as the Fourth Industrial Revolution, describing the more efficient and productive era for creating, manufacturing, delivering, and innovating new and highly personalized products and software and platform services that are on the horizon.
Industry 4.0 Timeline
This Industry 4.0 timeline demonstrates how design, manufacturing and distribution have evolved over time.
Industry 1.0 (1700s-1800s)

In the late 18th century, the First Industrial Revolution dawned with the advent of steam engines, waterpower, iron production, and mechanization. This revolution marked a significant turning point in human history, improving trade, economic growth, income, and human productivity.

Industry 2.0 (1901-1970s)

In the early 20th century, around 1901, electricity, broad adoption of gas and water supply, telephone and telegraph, and the use of the assembly line ushered in the Second Industrial Revolution. Connectivity drove technological progress and improved daily life.

Industry 3.0 (1970s-2010)

The Third Industrial Revolution began around 1970. Industry 3.0 included computerization, digital machines, and eventually, the internet allowed manufacturing to advance through process automation and data collection. More emphasis was placed on digital technology and automation software, thereby increasing safety and changing manufacturing and commerce.

Industry 4.0 (2010-now)

The Fourth Industrial Revolution is bringing an increase in smart and connected products that can behave autonomously and which can be produced by smart factories or smart companies. This, along with interconnectivity, defines our current age's Fourth Industrial Revolution or Industry 4.0, where decision making is often made by algorithms in the cloud without human intervention. Technology now allows design, manufacturing, and maintenance to more effectively meet consumer demands, while boosting productivity and efficiency.
MOST VALUABLE PROCESS(ES)
Technologies Driving Industry 4.0
Industry 4.0 refers to the group of companies that are now ready and thriving in this digital transformation era. Industry 4.0 engineering manager leaders need to understand how key advanced technologies will catapult their enterprises to success.
3D PRINTING
3D printing can turn digital data and 3D design into a physical product with the press of a button. It employs an additive manufacturing process that uses less material and makes rapid prototyping possible.
AI, MACHINE LEARNING & SIMULATION
AI, machine learning, and simulation improve productivity via software and algorithms. This revolution is also marked by data-driven innovations and digital product lifecycle management, two integral components of the MEML@Rice program.
BIG DATA
Big data analytics make it possible to draw relevant insights from large data sets to improve manufacturing operations across an Industry 4.0 enterprise while also enabling engineering managers to convene teams to use the insights to improve products.
CLOUD COMPUTING
Cloud computing allows Industry 4.0 enterprises to quickly adapt to and leverage new technologies and achieve digital transformation. Computing power can be decoupled from products so that engineering teams can improve devices, even after they are under the ownership and control of the customer.
DIGITAL TWIN
A digital twin is a virtual model of a physical object or a process that allows Industry 4.0 manufacturing enterprises to simulate how that object or process will perform under different conditions.
INTERNET OF THINGS (IoT)
By adding IoT technologies like digital sensors, data capture, data science, and machine learning, Industry 4.0 companies can become more opportunistic, moving from predictive to prescriptive analytics.
AUGMENTED REALITY
Augmented reality (AR) is a visual technology that superimposes digital imagery on a human's view of the physical world. In Industry 4.0, AR will allow humans to better visualize and analyze data generated by consumer services, digital platforms, and sensor-embedded products.
The MEML@Rice degree is designed to train engineering managers not for where most industries currently are, but where all of them who will thrive in Industry 4.0 must go.
-Fred Higgs
Vice Provost for Academic Affairs and Faculty Director of Rice Center for Engineering Leadership
MEML@RICE EXPLAINS
What is an Industry 4.0 Leader?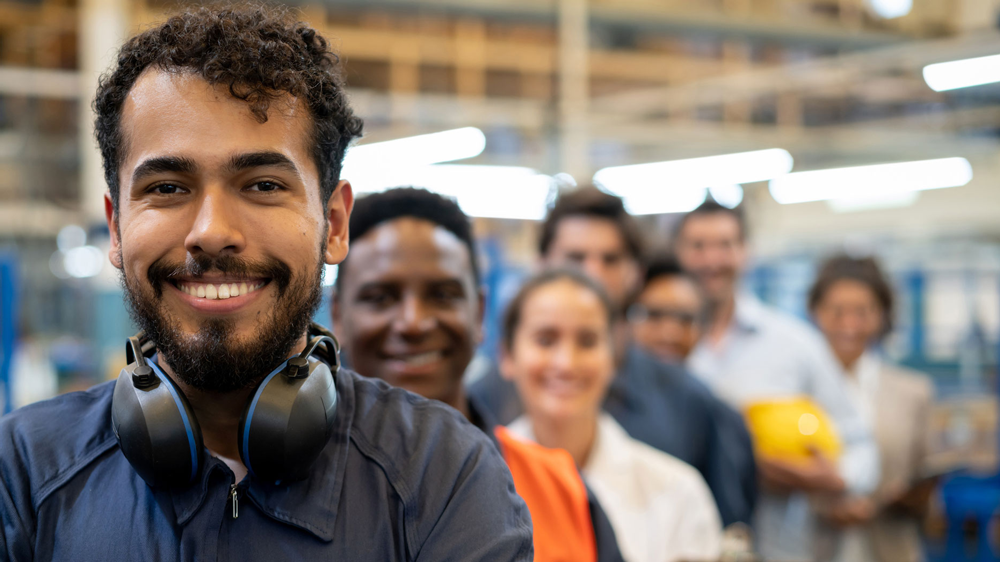 As the technology industry paradigm shifts, so too will its criteria for leadership and engineering management. Industry 4.0 leaders (I4 leaders) must not only understand the key Fourth Industrial Revolution technologies, they must be able to make fast and effective decisions, build I4-relevant teams, seamlessly adjust to change, drive collaboration in diverse workspaces, communicate well, and apply technical knowledge on a daily basis. The MEML@Rice professional degree program is designed to help engineers excel as I4 leaders.
HOW TO PREPARE FOR INDUSTRY 4.0
Learn to Lead Engineering in a World of Computers
MEML@Rice provides the training and expertise for engineering leaders in the 4th Industrial Revolution. View the skills and attributes needed as an Industry 4.0 leader that a MEML degree can provide.
SELECT YOUR I4 LEADER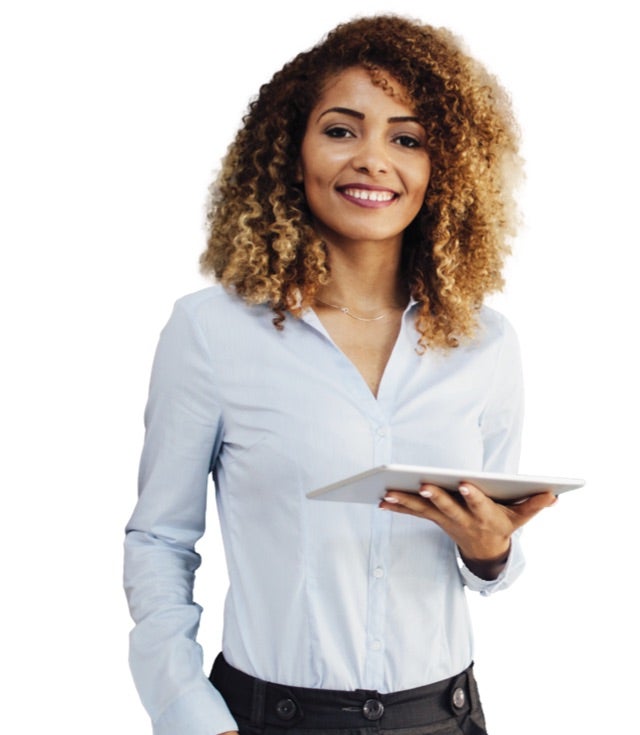 Industry 4.0 Leadership Attributes
Ethical-technical heart seeks solutions that enable both employer& societal flourish
Applies engineering leadership theory & application to problems in technology organizations
Connects internal knobs of the technology product or service to economic outcomes
Applies statistics & data science to make engineering leader decisions
Data-blooded product manager with Industry 4.0 vision
Trained to manage projects like an engineering PMP
Combines engineering knowledge and management with insight into how to use data & Industry 4.0 tech to produce better products & services
Acquires appreciation of graduate-level engineer education & the types of expertise it gives an I4 workforce
LEADERSHIP TOOLS
Industry 4.0 Leader Characteristics
I4 leaders know how to implement change effectively in order to advance their organizations by positively impacting production, customer service, and corporate culture. Through classroom curriculum, access to knowledgeable, industry-leading faculty, and projects and coursework with real-life applications, the MEML@Rice degree program will help you develop these important skills.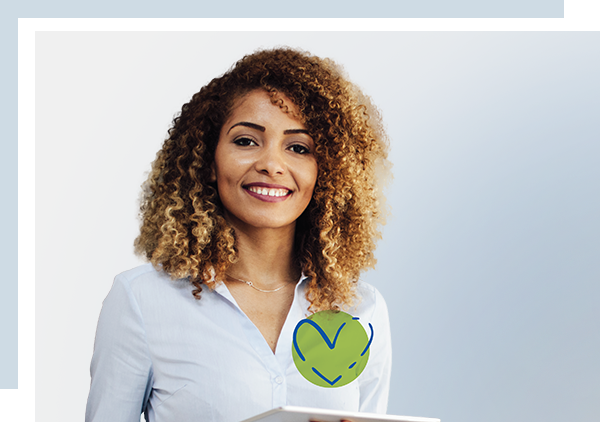 Ethical-Technical Decision Making
While digitization, smart and autonomous systems, and data and machine learning will drive Industry 4.0, these advancements will also create ethical challenges that impact decision-making. Data privacy and ownership, system accessibility, cybersecurity, and algorithm bias all present challenges that require an ethical approach to strategic thinking.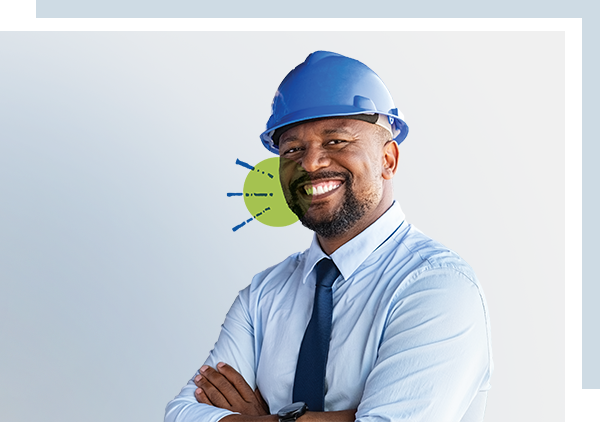 Management of Engineering Teams
Just as manufacturing and supply chains are set to quickly evolve in the Industry 4.0 era, so too will engineering teams. Project teams will likely include both humans and AI, and managing these teams will require new competencies to effectively oversee interconnected workplaces and systems. Effective I4 leaders need to know how to manage the new teams that form in Industry 4.0 enterprises.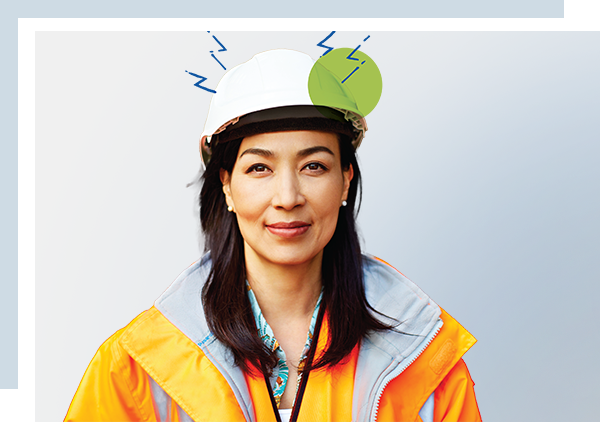 Economic Viability of Technological Ideas
I4 leaders need to know how to connect the viability of a technological product with economic outcomes in order to choose product ideas for development that are likely to thrive in the marketplace. I4 leaders need to know how to leverage their engineering knowledge to strategically discern the most valuable processes, information, and people to bring technological ideas to life.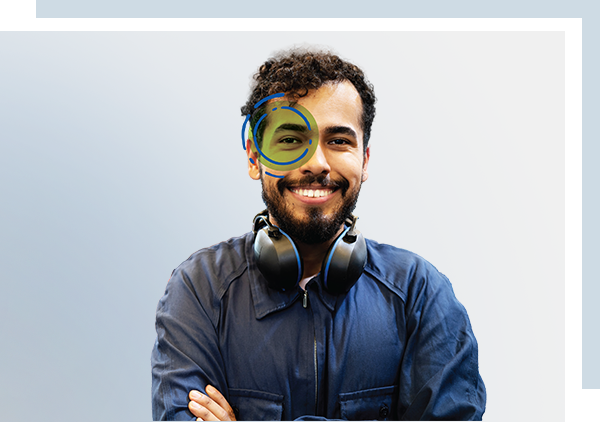 Advanced Engineering Problem-Solving
I4 leaders must have a graduate-level appreciation of engineering courses, namely their undergraduate engineering degree courses. I4 engineering leaders might not have the deep technical knowledge that traditional graduate students pursuing Master's and doctoral engineering degrees would have, but their advantage is that they will have a combination of engineering management/leadership and graduate-level engineering disciplinary training to catapult technical teams forward. I4 leaders will be able to lead teams of deep technical specialists and problem-solvers in their respective fields, from Bioengineering to Civil, Chemical to Mechanical, and all the disciplines in between. With a Master's of Engineering Management and Leadership from Rice, program participants will be equipped with the knowledge to become I4 leaders.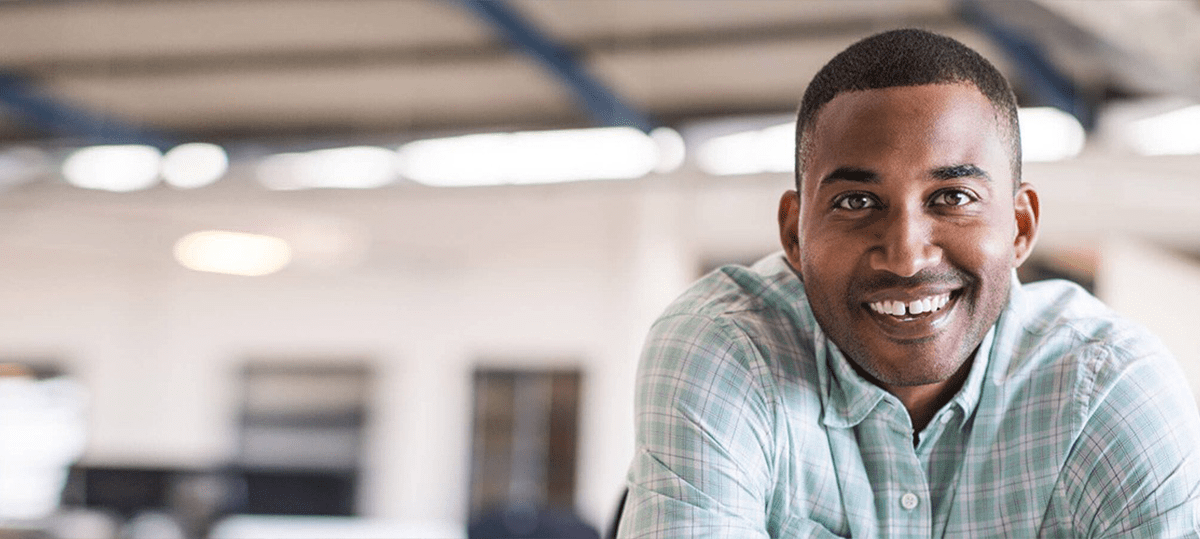 CURRICULUM
Engineering Leadership Courses in Industry 4.0
The MEML@Rice curriculum is designed to help you reach your I4 leadership potential. Gain the skills and practical knowledge that will allow you to have a positive impact on Industry 4.0 enterprises and digital transformation, lead change, and advance your career.
Body
EDUCATING LEADERS
MEML Turns Engineers Into Industry 4.0 Leaders
The MEML@Rice program is created to make engineering leaders, and ultimately engineering executives, out of engineers. It does so by helping students develop their skills and knowledge to lead and succeed in the new and emerging Industry 4.0 technology era. This is a non-thesis master's degree program for technical professionals with engineering or related technical backgrounds (e.g., computer science, statistics, and applied math) and recent college graduates in engineering and computational science.
Program curriculum includes:
Engineering Manager Leadership Courses

These courses will provide extensive education on the best ways to lead, manage and inspire teams of engineers and technical professionals whether they are digital natives or traditional professionals.

Specialization

MEML@Rice students can choose three graduate-level (500-level or above) specialization courses in a Rice engineering department or an emerging Industry 4.0 engineering focus area, such as data science or computer science.

Capstone Project

MEML@Rice students gain important experience in the capstone project where they apply their knowledge to devise Industry 4.0 engineering solutions to solve real-world problems. During the capstone experience, students demonstrate newly acquired engineering manager leadership skills and build Industry 4.0 relevant business models of the product or service.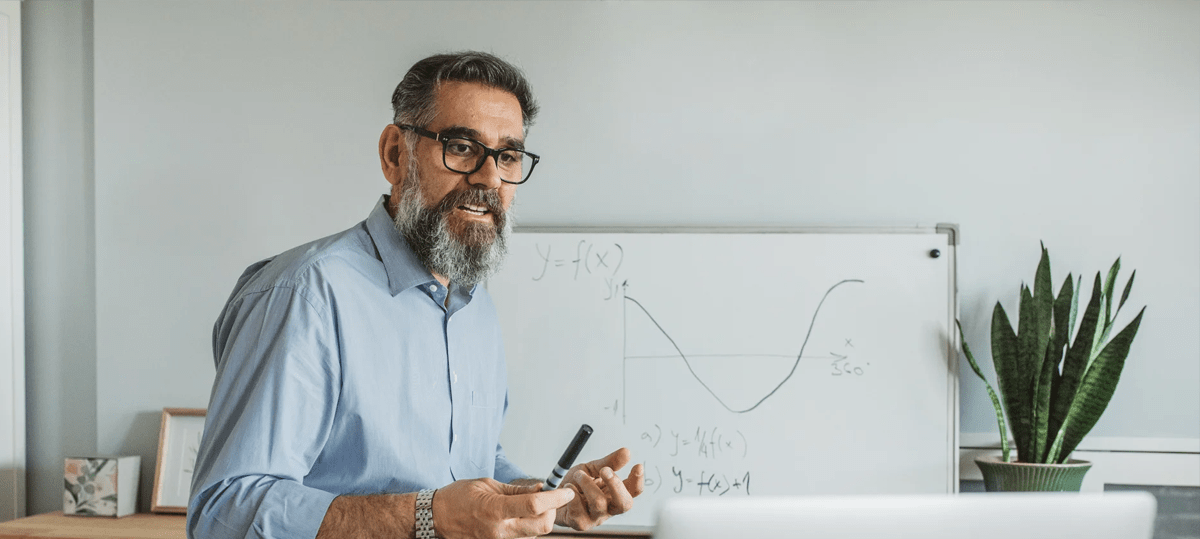 Meet the MEML Faculty
Learn from industry leaders who have deep technical and business expertise. MEML@Rice classes are led by distinguished faculty from the George R. Brown School of Engineering and the Rice Center for Engineering Leadership and enhanced by former engineering executives from the industry.
Body
Learn More About MEML@Rice
If you're ready to take the next step to advance your career, fill out the form to connect with a Rice Enrollment Coach.
Loading...