Dean's Welcome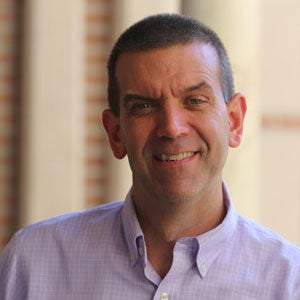 It's my honor to serve as dean of the George R. Brown School of Engineering at Rice University. By any measure, our students, faculty, and staff are among the best in the country and are committed to making a difference in the world. Our vision is to embrace innovation and to break the boundaries of engineering inquiry and challenge our students and faculty to develop and implement solutions to global problems.
The research happening in our nine departments and 22 centers and institutes is as cutting edge as any in the world. Perhaps the best part about the Brown School of Engineering is our collaboration and intimacy. Our small size allows opportunities for students at all levels to work-side-by-side with our amazing faculty and for faculty to easily collaborate with colleagues across campus. Every day our students learn from and contribute toward the kind of technological breakthroughs and life-saving research that Rice Engineering has been known for more than 100 years.
The 2019 graduating class represented its largest undergraduate class in the history of the school, with 402 engineering students receiving degrees. That number indicates that approximately 40 percent of the 1,000 students receiving degrees at Rice University in the academic year 2018-19 were from the School of Engineering. The number of Rice engineering graduates has grown more than 120 percent in the last 10 years! We're also proud that 33 percent of our undergraduates are women and 22 percent are from underrepresented populations, both well above the national average.
Please take a moment to explore the websites of the School of Engineering or any of our departments. If you have any questions about Rice Engineering, please contact us.
Sincerely,