Body
ADVANCE YOUR CAREER
Master of Engineering Management & Leadership (MEML) Degree
A Master of Engineering Management & Leadership (MEML) degree provides skilled engineers with the leadership and management training needed to become effective engineering managers, VPs of Engineering, Chief Technology Officers (CTOs), and innovative leaders of the Fourth Industrial Revolution, the emerging technology era known as Industry 4.0.
Online Master of Engineering Management degree program students will enjoy these benefits:
Top-ranked graduate school for engineering and management master's degrees, and #1 in Texas
Prestige and recognition of joining the newest of only 10 ASEM Certified MEM programs in the U.S., and the first program in Texas
Rice MEML graduates can immediately sit for the PMP® exam and earn their Project Management Professional® credential
Training in the engineering leadership, management and communication skills needed to climb the technical side of the management ladder
Convenience to complete 100% online at your own pace, blended with weekly live sessions
Opportunity to establish themselves as innovators and Industry 4.0 engineering leaders
Body
See How We Rank Amongst Top Schools
Application is Open for the Summer and Fall 2024 Intakes
To be considered for Rice University's Summer 2024 cohort, all required application materials must be submitted online by March 1, 2024. For the Fall 2024 cohort, completed application materials are due July 1, 2024. To learn more about applying to our online Master of Engineering Management & Leadership program, please visit our Admissions page.
Body
Robust Master of Engineering Management & Leadership Curriculum
A HIGH-DEMAND OCCUPATION
Enter or Advance in a Growing Engineering Market
Engineering managers are among the highest earners in the U.S., and thanks to investments in ESG and sustainable infrastructure, digital transformation, and automation, jobs are growing in the tech leadership space.
NOW
According to the U.S. Bureau of Labor Statistics, a engineering manager with a master's degree earn on average
$135,592/year(+48%)
FUTURE
The Bureau of Labor Statistics projects that jobs for engineering managers will grow
+6%
by 2026, with nearly 10,000 new roles added during that time.
Earn Stackable Credentials Within Your MEML Degree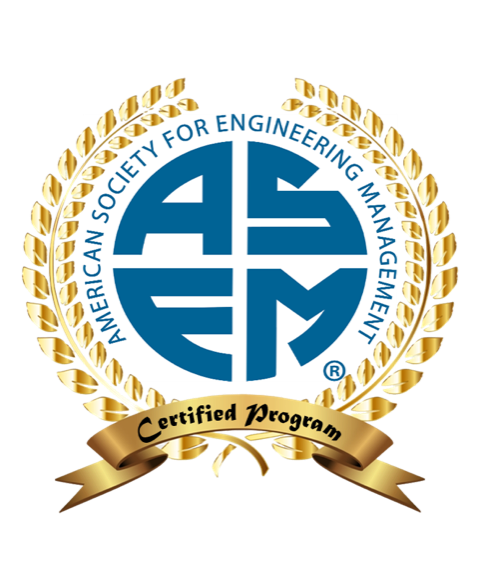 As an ASEM Certified program, Rice MEML graduates will now have a direct path to becoming a Certified Associate in Engineering ManagementⓇ(CAEMⓇ), without having to take the certifying exam, and will also have an accelerated path to the Certified Professional in Engineering Management (CPEMⓇ) credential. The CAEM and CPEM are valuable credentials for engineering professionals entering technical management roles.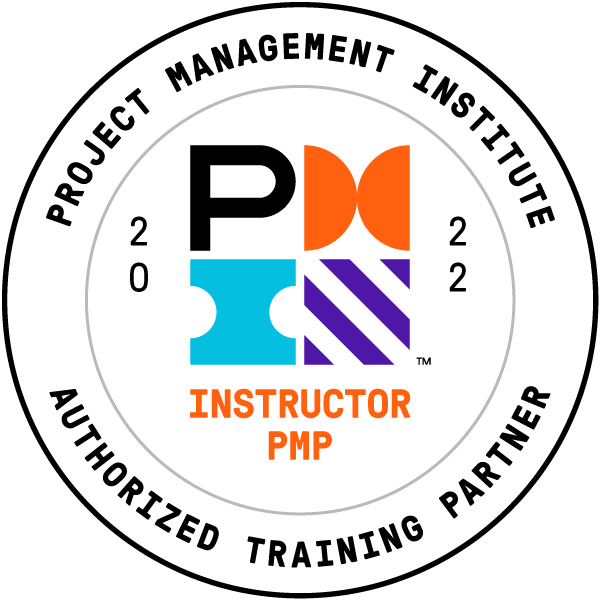 Engineering projects are among the most complex and expensive to manage. To best prepare you, Rice's MEML program includes a course in Engineering Project Management (EPM) that allows students to earn their PMPⓇ project management education/training hours and sit for the certification test to become a Project Management Professional (PMPⓇ).
BEST-IN-CLASS
Online Student Experience
The Master of Engineering Management & Leadership program is more than just an online degree in engineering management. Rice University goes above and beyond to provide the necessary tools for program participants to lead and innovate in the Industry 4.0 era. MEML@Rice classes are led by distinguished Faculty from the George R. Brown School of Engineering and the Rice Center for Engineering Leadership and enhanced by former engineering executives from the industry.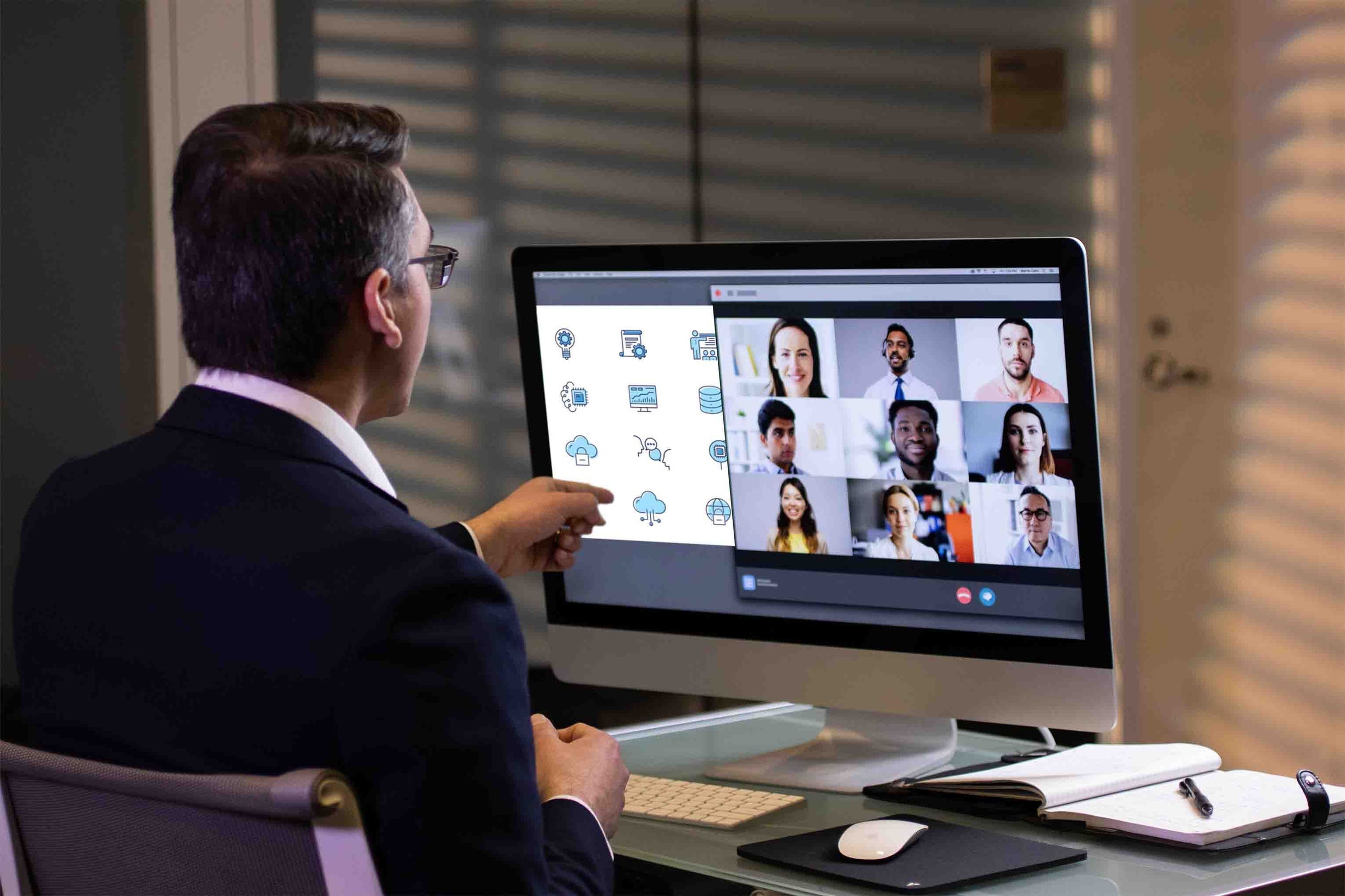 Students can learn online and in-person from professionals in small class groups and via 1:1 faculty interaction, and gain real-world skills that support their career goals.
Our alumni network and professional connections in the Houston area and beyond provide students with access to companies and organizations in energy, biomedical, space, manufacturing, and technology sectors.
Body
Students who complete the Master of Engineering Management & Leadership degree can choose to be more things, they can choose to be leaders, they can choose to be entrepreneurs. All of those doors become open to them after completing a program like this.
-David Van Kleeck, PhD.
Professor in the Practice, Engineering Leadership
Body
MEML@Rice Information Session
No info sessions are currently scheduled. Have program questions? Get in touch!
Important Dates
| SESSION | APPLICATION DUE | CLASSES START |
| --- | --- | --- |
| SUMMER 2024 | March 1, 2024 | April 29, 2024 |
| FALL 2024 | July 1, 2024 | August 26, 2024 |
| SPRING 2025 | November 1, 2024 | January 13, 2025 |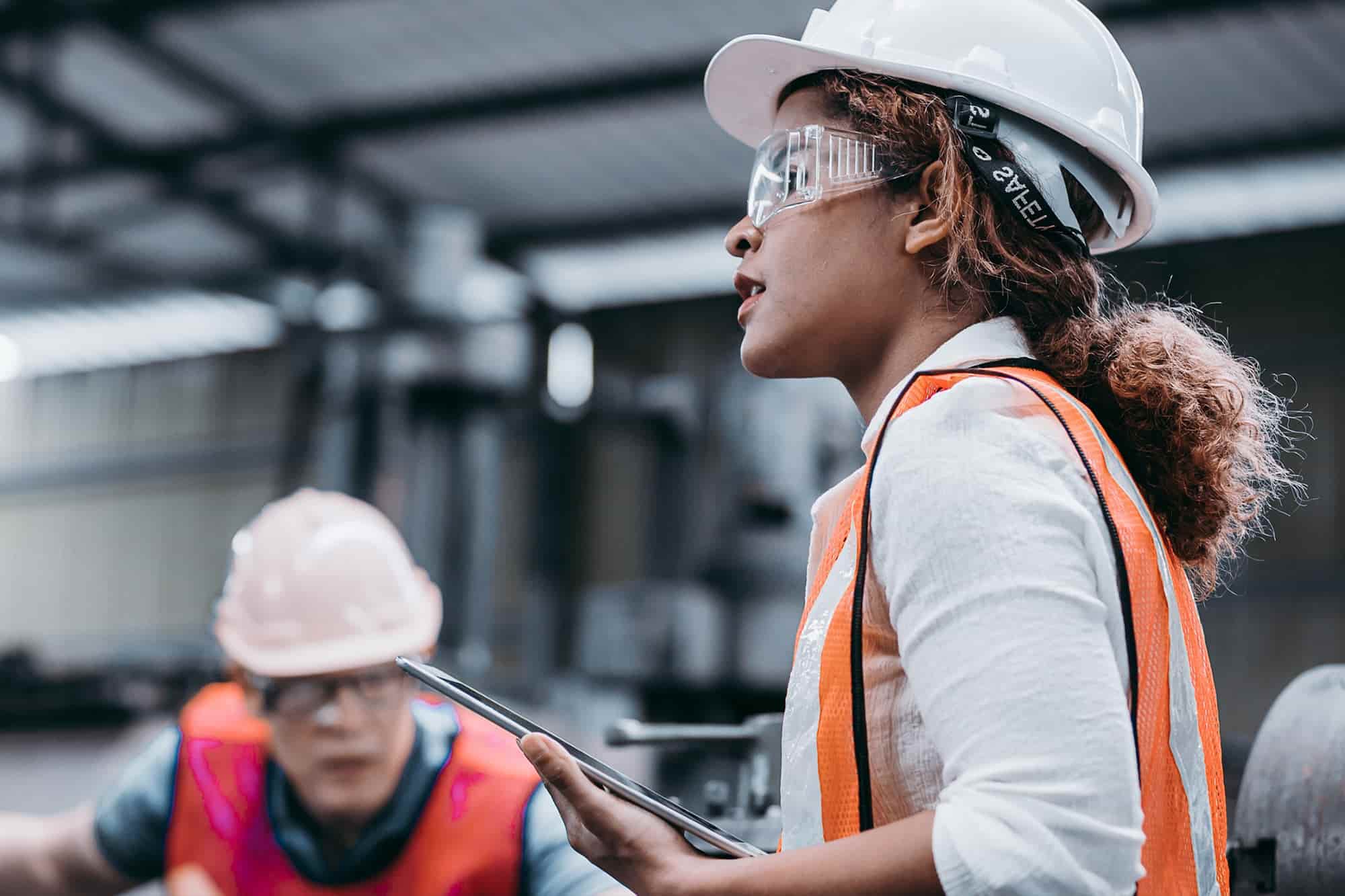 WHAT'S HAPPENING
The Latest MEML Faculty Expertise and Resources
Engineering management and leadership skills are becoming increasingly valuable as businesses and organizations seek to grow and maintain a competitive edge. Visit our Latest News & Storiesto learn about Rice's innovative research & development, understand how engineering leadership is making a difference for our graduates, and see how Rice is shaping the future of Industry 4.0.
Body
INDUSTRY-LEADING FACULTY
Faculty With Technical and Engineering Leadership Experience
Our award-winning Faculty combines real-world experience with academic excellence to provide a multi-faceted approach to engineering management. Our faculty members draw from both the School of Engineering and the Rice Center for Engineering Leadership, considered a national thought leader in engineering management and leadership.
With experience working with Fortune 500 companies and top engineering executives and tech entrepreneurs, our faculty can provide you with the skills you need to develop your leadership potential while also growing your engineering expertise.
MEML@RICE FAQs
Get answers to common questions about the online Engineering Management Master's program including information on costs, financial aid options, and more.
Is Rice University's Online Master of Engineering Management & Leadership an accredited program?

Yes, Rice University's Online Master of Engineering Management & Leadership degree program is accredited by the Southern Association of Colleges and Schools Commission on Colleges (SACSCOC).

What can I do with a MEML degree?

An engineering management degree can provide you with the leadership, management, and communication skills needed to advance your career from engineering manager to VP of engineering to Chief Technical Officer (CTO). It helps to put the individual contributor on the technical management track.

Which is better, a MEML or an MBA?

It depends on your passion. Are you someone at a company (or an entrepreneur) who wants to lead engineering, or are you interested in leaving engineering or other related technical areas to branch out into a company's other functional areas (for example, marketing or operations)?

While an MBA provides broad understanding of the core business disciplines (e.g., strategy, accounting, finance, etc.), the MEML provides engineers with vital engineering management and leadership skills and cutting-edge data and tech skills, so that they can advance in their careers as engineering managers and ultimately engineering executives (e.g., senior director, VP of Engineering, CTO, etc.). The MEML is not a combination of engineering and business management -- it fills the knowledge gap between them. Read on to see if a MEML degree is right for you. You can also read on here to learn more about a MEML vs. an MBA.

Is a Master of Engineering Management & Leadership a STEM degree?

Yes. While the focus of the MEML degree is to develop the leadership and management skills necessary to lead teams of engineers and technical professionals, there is also a strong focus on helping engineers leverage advanced STEM knowledge to connect the fundamental workings of new technology products and ideas to economic outcomes.

Which additional engineering manager certifications can I earn while pursuing my Rice MEML degree?

Diligent Rice MEML graduates can obtain two additional certifications, in addition to their engineering management master's degree, before they walk into their new jobs in industry. As an ASEM certified graduate program, MEML graduates can skip the certification exams and obtain their CAEM, or if they have sufficient work experience, obtain their CPEM credential. The ASEM certification also means that Rice MEML graduates can immediately sit for the PMP exam, pass it, and get that credential too.

What is Industry 4.0?

Companies thriving in the fourth industrial revolution are a part of Industry 4.0 (I4). Industry 4.0 technologies consist of artificial intelligence (machine learning), big data interactions, autonomous robotics and vehicles, additive manufacturing, digital twins, blockchain, advanced materials, quantum computing, augmented reality, cloud computing, cyber-security, simulation-based engineering, and the Internet of Things. I4 companies develop data-enabled technologies and processes that lead to radically smarter and connected products and services.

How is the Rice MEML degree unique?

According to labor market insights firm Lightcast, top skills for 2023 include innovation and adaptability; for example, growth mindedness, intrapreneurship, and adaptive leadership. Industry 4.0 is all about innovation and adapting traditional engineering processes and practices to newer, evolved ways of working to unlock greater effectiveness, safety, and other goals. Rice's engineering leaders see that individual engineering contributors are increasingly being turned to (and elevated!) within their organizations to lead digital transformation. They quickly need to blend existing technical skills with new human skills. For example: how to influence others with empathy, or how to cultivate curiosity and creativity within diverse teams.

Led by a diverse team of world-class Faculty with Fortune 500 experience, Rice's Master of Engineering Management & Leadership is uniquely designed to develop engineering leaders who not only have fundamental technical management skills, but who also can put an Industry 4.0 'lens' on technical problems, ideas, and products and understand how solutions can be best realized via existing and Industry 4.0 technologies. MEML graduates will be able to lead and manage teams of engineers to continually create ethical-technical product solutions to societal problems; solutions that consider user data and leverage Industry 4.0 technologies.

Does Rice University have a good master of engineering management program?

The George R. Brown School of Engineering at Rice University boasts one of the best engineering master's programs, ranking #29 out 30 in the 2022 U.S. News & World Report Best Graduate Schools. Rice's undergraduate engineering program, ranked #19 in the country by U.S. News & World Report, remains the top ranked engineering program in Texas.

For Rice MEML, am I required to know programming languages?

In order to succeed in Online MEML's Data Science or Computer Science specializations, we recommend MEML students brush up on basic programming and/or math skills prior to starting their degree. One option is to enroll in Rice's online Computer Science / Data Science Bridge Course. This 6-week mini-course covers essential foundational knowledge in calculus, linear algebra, discrete mathematics, and programming basics, including algorithms and data structures with practice in Python language.

If you live in the Houston, Texas area, you have the flexibility to take up to three courses on-campus ("online hybrid"), which may include your Engineering Disciplinary Specialization elective courses.

Why should companies hire Rice MEML graduates?

Today, all companies must become technology companies. For companies to take full advantage of Industry 4.0 (I4), they must hire people who have been extensively educated on the best ways of leading, managing, and inspiring teams of engineers and technical professionals in this new technology era. Companies that want to accelerate their pace of technology innovation will need engineering leaders, Rice MEML graduates, who can harness the full power of teams comprised of digital natives and traditional engineers and technical professionals. Whether a hard hat or a software engineer, companies will need an engineering leader manager to not only help their engineering units become I4 ready, but to help engineering organizations put an I4 'lens' atop of existing engineering leadership practices and know how to update them.

Will a MEML professional master's degree increase my salary potential?

According to the Bureau of Labor Statistics, the average Engineer Manager salary with a master's degree is around $135,592/year, or about 23-50% more than an individual contributor Engineer's salary, which ranges from about $90,000 - $110,000 depending on their specialization, industry, company and geography.

Why should I pursue an engineering professional master's degree at Rice University?

Rice University is one of the most prestigious universities in the United States with the George R. Brown School of Engineering recently ranking #29 in U.S. News & World Report Best Graduate Schools. Therefore, companies in Houston and Texas are aggressive about hiring Rice graduates. Rice also has a long history of engineering graduates becoming executives at Fortune 500 companies. While many MEML graduates will choose to remain at their companies outside of Texas, some MEML graduates will choose to remain in or come to Texas or Houston.

What does the program cost?

The current costs for the program are $1,667 per credit hour, which comes to $50,000 for the entire program. For those seeking to advance their careers and increase their earning potential, the MEML@Rice program can be a valuable long-term investment.

Are scholarships or financial aid available?

Because the Master of Engineering Management & Leadership (MEML) is a non-thesis (non-research) degree, Rice University does not offer tuition waivers, stipends, fellowships, or assistantships for this program. Corporate and employer scholarships are sometimes available, and all accepted students are eligible to apply. Students are also encouraged to visit the Rice Office of Student Financial Services for more information about loans and outside sources of aid.

How does Rice MEML support veterans and active military members?

Veteran education benefits are available to qualified full or part-time Rice students who are active duty or reserve military personnel, veterans, or in some cases, the dependents of deceased or disabled veterans whose death or disability is a direct result of their military service. There are a variety of options to help you pay for your education at Rice.

Please select one option that applies to you to learn more about veterans education benefits.
Body
Learn More About MEML@Rice
If you're ready to take the next step to advance your career, fill out the form to connect with a Rice Enrollment Coach.
Loading...