Engineering Communication Courses​
Activate has designed our courses to meet the specific communication needs and goals of engineering students at Rice University.
ENGI 400: Presentation Skills for Engineers
Instructor: Tracy Volz
This course prepares engineering students to present complex concepts and data to different audiences.
​ENGI 501: Workplace Communication​
Instructor: Anne-Marie Womack and Mary Glavan
This course will equip students with strategies to communicate more successfully on the job. Students will improve their written, oral, visual and interpersonal communication skills.
ENGI 600: Graduate Communication Seminar
Instructor: Kamisha Escoto
In this seminar-style course, you will learn how to write a conference/journal paper that presents a persuasive, data-driven research story. In the process, you will become a better reader, writer and self-editor.

---
Interactive Workshops
Need to design a poster that attracts a crowd? Write a cover letter that lands an interview? Write a paper that gets cited? To learn about upcoming workshops, check out the Rice Events calendar.
Here's how our Interactive Workshops can help you:
Cover Letter Tips for Engineers: Students learn advanced strategies for crafting a persuasive job letter. We examine real examples from Rice students who were successful in their job search.
Professional Email Communication: Students learn how to craft emails that clearly communicate their intended message, initiate email communication for networking, and frame requests that lead to desired results.
Network Like a Pro: Students learn how to make connections, construct a personal pitch, and leverage networks to solve problems and achieve their goals.
Design and Deliver a Technical Presentation: Students learn how to develop a communication strategy, organize an argument, project confidence, and present data.
Handle Questions Effectively: Students learn to give direct, succinct answers to questions and manage difficult situations.
---
Request a Coaching Session
Work with a trained engineering coach to more effectively communicate your ideas and connect with your audience. Our team of coaches will work with you one-on-one to practice an upcoming presentation, prepare a poster, or improve a paper. Contact us to request a Coaching Session.
---
Communication Coaching
Advance your communication skills by coaching other students. Our coaching program includes in-depth training and practice in oral, visual, and written communication. Undergraduate and graduate engineering students who are interested learning more about becoming engineering communication coaches should contact us.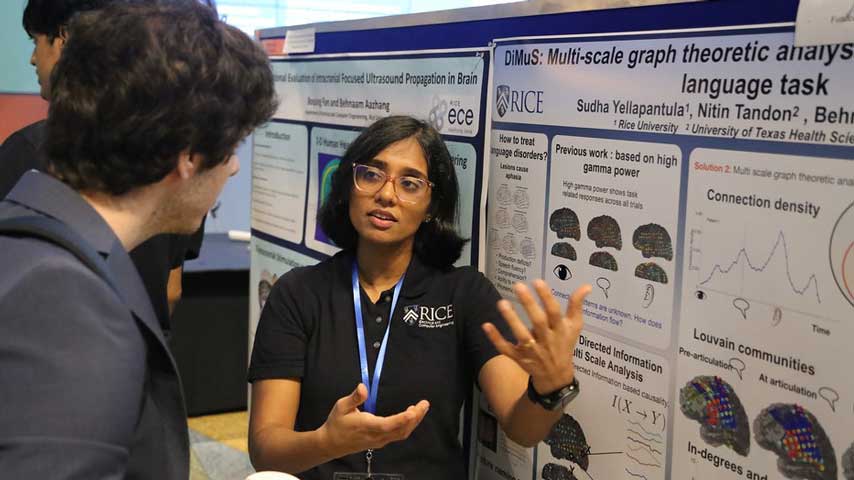 ---
Summer Writing Studio
Draft a paper for publication. As a studio participant, you will become part of a community of writers who receive specific and timely feedback from faculty and peers. This experience will improve the quality of your writing and accelerate your productivity.
---
Future Faculty Fellows Program​
Activate contributes to the Future Faculty Fellows program, which is a selective program that prepares graduate and postdoctoral engineering students to compete for faculty positions. We lead workshops and provide feedback on job application materials. Learn more about our Future Faculty Fellows program.
---
AGEP STRIDES
Activate supports the AGEP STRIDES (Strengthening Training and Resources for Inclusion in Data Engineering and Sciences) program which ultimately seeks to promote the success of underrepresented minority graduate students, postdoctoral fellows and faculty in specific STEM disciplines and/or STEM education research fields. Learn more about AGEP STRIDES.