The George R. Brown School of Engineering at Rice University is committed to improving students' ability to communicate. This goal was the driving force behind the Cain Project in Engineering and Professional Communication, a program established at Rice in 1998 through the generous support of the Gordon and Mary Cain Foundation.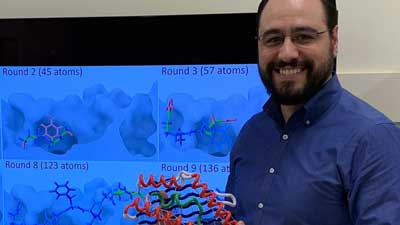 In 2019, the school launched the Activate Engineering Communication Program, which builds on the Cain Project's legacy. Activate's mission is to empower Rice engineers to transform their ideas into action by improving their communication capabilities. We offer courses, workshops, and coaching to prepare engineers to communicate the value of their expertise, their design innovations, and their research discoveries.

We also collaborate with engineering faculty to integrate communication assignments in their courses in ways that improve student learning and performance.
Contact the Activate Engineering Communication Program
Activate offers support across multiple domains of communication, from project reports and grant writing to design and industry presentations. Want us to help you with your engineering communication? Contact us today.
Give to Activate
By supporting the Activate Excellence Fund, you will serve as a catalyst that helps our students transform their ideas and amplify impact. Learn more about how you can support Activate.
Our Team