At this year's George R. Brown School of Engineering Alumni Awards Virtual Toast, the school will honor seven alumni for their achievements in the engineering profession.
The virtual event on Oct. 28 will be sponsored by Rice Engineering and the Rice Engineering Alumni (REA), the oldest alumni affinity group at Rice. The REA supports the school, alumni and students.
Distinguished Alumni Award
This award is the highest honor bestowed by the School of Engineering and the REA. Recipients are selected based on a lifetime of professional achievements, leadership and contributions made professionally and to society at large.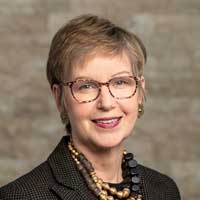 Lynn Laverty Elsenhans
Elsenhans earned a B.A. in mathematical sciences from Rice in 1978 and an M.B.A. from Harvard in 1980. For more than 28 years, she worked for Shell, rising to become president of its U.S. refining and marketing operations and then executive vice president of global manufacturing for its refining and chemical manufacturing operations worldwide. She joined Sunoco in 2008, serving as chair, president and CEO until retiring in 2012. In retirement, she has served as a director for Saudi Aramco, Baker Hughes, GlaxoSmithKline and Kiewit Corporation. She is a trustee emeritus at Rice, a former overseer of the Jones Graduate School of Business, and a former member of the advisory board for the George R. Brown School of Engineering and the Baker Institute.
Outstanding Engineering Alumni Awards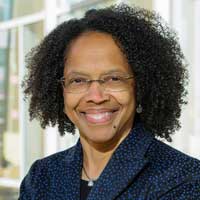 This award was first presented by the REA in 1974, with George R. Brown '20 being the initial recipient. It recognizes Rice engineering alumni for outstanding professional achievement and service to society.
Gilda Barabino
In 1986, she earned her Ph.D. in chemical engineering from Rice, becoming the first black woman admitted to the graduate program in that department. She also became only the fifth black woman in the country to earn a doctorate in the field. Last year she became president of Olin College of Engineering in Needham, Ma., where she is professor of biomedical and  chemical engineering. She has been elected to the National Academy of Engineering and the National Academy of Medicine, and is president-elect of the American Association for the Advancement of Science.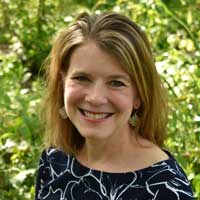 Meg Ehm
She received her M.A. and Ph.D. in statistics from Rice in 1995 and 1996, respectively. Her research at Rice focused on statistical genetics at the time the Human Genome project was starting. She is a senior director for human genetics at GlaxoSmithKline. She fosters the use of Electronic Health Record (EHR) linked biobanks for genetic research. In 1995, she joined GSK as the company's first statistical geneticist. This work builds on her experience in the use of EHR data and genetic information with biobanks in Scandinavia, the U.K. and the U.S. to identify and validate drug targets.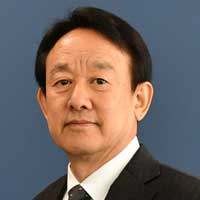 B.G. Rhee
He earned his Ph.D. in chemical engineering from Rice in 1986. He serves as president and CEO of SCM Lifescience, Inc., which develops allogeneic stem cell therapeutics, proprietary stem cell isolation technology and related biological products. He is chairman of the board of coIMMUNE, Inc., chairman of the Council for Advanced Regenerative Medicine in Korea, chairman of IVI (International Vaccine Institute) Korea Support Committee, and serves on the board of director of the Korea Health Industry Development Institute. He was elected a fellow of the National Academy of Engineering of Korea.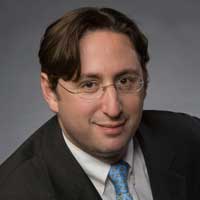 Dorry Segev
He earned his B.S. in electrical engineering and B.A. in computer science from Rice in 1992, and his M.D. at Johns Hopkins University in 1996. Dr. Segev is the Marjory K. and Thomas Pozefsky Professor of Surgery and Epidemiology and associate vice chair of surgery at Johns Hopkins. He is the founder and director of the Epidemiology Research Group in Organ Transplantation (ERGOT), the largest group of its kind in the world. He was the first to demonstrate the survival benefit of incompatible kidney transplantation and is responsible for the first HIV-to-HIV transplants in the U.S. He was recently elected into the National Academy of Medicine
Outstanding Young Engineering Alumni Award
In 1996, the Rice Engineering Alumni established this award and gave the first to William H. White '86. It recognizes the achievements of Rice engineering alumni under the age of 40.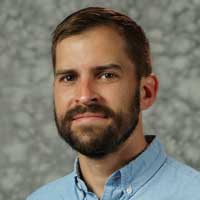 Mark Davenport
Davenport earned his B.S., M.S., and Ph.D. degrees in electrical and computer engineering (ECE) from Rice in 2004, 2007 and 2010, respectively. He serves as associate professor with the School of ECE at the Georgia Institute of Technology. His research focuses on the fundamental role of low-dimensional models and optimization in signal processing, statistical inference  and machine learning. He received an NSF CAREER award, the Air Force Office of Scientific Research Young Investigator award, a Sloan Research Fellowship in mathematics, and  Presidential Early Career Award for Scientists and Engineers.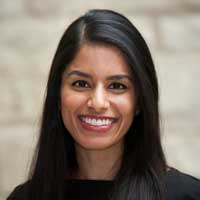 Neha Kamat
Kamat earned a B.S. in bioengineering from Rice in 2008 and her Ph.D. in BIOE from the University of Pennsylvania in 2012. She now serves as an assistant professor of biomedical engineering at Northwestern University. Her research focuses on constructing minimal systems, or artificial cells, as a tool to understand and recreate cellular behaviors. She was a  recipient of the Rice Trustee Distinguished Scholarship, and the Louis J. Walsh Engineering Scholarship, She holds a Young Investigator Award from the Air Force Research Office, a 2021 BMES Cellular and Molecular Bioengineering Rising Star Award and a 2021 CMBE Young Innovator Award.
Nominations for the 2022 alumni awards will open in January 2022 and can be submitted online.