Becoming an effective engineering manager or leader requires dedication, education and experience, and a combination of technical skills and soft skills. While there's no substitute for advanced education and hands-on experience, augmenting this with supplemental reading can help you prepare for a leadership role. These 10 notable books on engineering management offer valuable insight and advice about executive-level communication skills to help you develop into a successful engineering manager or leader.
These books include helpful information and guidance for engineering leadership roles, but to be truly prepared for an engineering management position, you'll need advanced education. These engineering management books can supplement the knowledge and hands-on experience you'll gain through the Master of Engineering Management & Leadership program at Rice University (MEML@Rice). Together, these books and MEML@Rice can help give you a competitive edge, so you're equipped to elevate your career and stand out among candidates in a competitive field.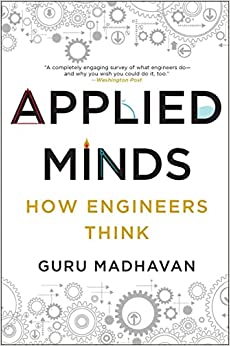 Author: Guru Madhaven
"Applied Minds: How Engineers Think" delves into the unique mindset and skills that allow engineers to turn challenges into opportunities, which the author calls modular systems thinking. This type of thinking enables engineers to adapt to limitations, use sound judgment to make compromises, and envision structure and order where there is none. It is also based on understanding that everything is linked and ever-changing, and each component comes together to form a whole that's greater than its parts. By examining historic cases and modern narratives that illustrate this mindset, this book also demonstrates how engineering concepts like prototyping, efficiency, feedback, and optimization can be applied to numerous industries, from healthcare to retail.
For aspiring engineering managers, this book provides insight into some of the mental processes involved in engineering management decisions. It can help you hone your approach to engineering problems and your ability to create beneficial solutions, as well as identify opportunities for improvement in product design or team processes. It's a recommended read for engineers in any industry, from biomedical to industrial.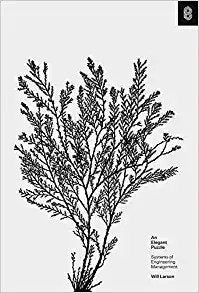 Author: Will Larson
Will Larson's "An Elegant Puzzle: Systems of Engineering Management" offers thoughtful, practical approaches to handling the complex challenges that engineering managers face, from sizing teams to managing project financials. It emphasizes human-centered leadership while outlining steps for developing effective, innovative, and diplomatic solutions to various management problems.
As an engineering manager, you will be required to make decisions each day that affect the project and your team, and you may not have the soft management skills required to do so yet. This book helps introduce you to the process and considerations of making management decisions in a fair, human-centered way. You'll learn skills and approaches that will help cultivate a rewarding environment where engineers can thrive, leading to more motivated, efficient, and effective teams. It's a practical guide to engineering management.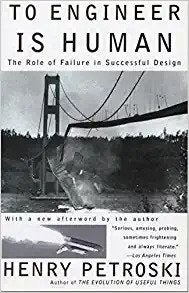 Author: Henry Petroski
In this book, Henry Petroski explores engineering failures (and a few successes) throughout history, such as the notable Tacoma Narrows Bridge incident of 1940, to highlight the fact that often, engineering successes come after many failures. In his informative examples, he discusses what led to each failure, such as a small design change during construction that caused the Kansas City Hyatt Regency's skywalks to collapse in 1981. The work emphasizes the significance of double-checking every singular detail of a project, such as through peer review and quality control.
As an engineering manager, you'll be responsible for your team's successes and failures. Petroski's work provides concrete examples of how even the smallest overlooked detail can have big repercussions — and how failures can and will occur, sometimes due to unpredictable situations. The book can help you be mindful of risk prevention and intervention methods, as well as prepare you to minimize failures and use them as learning opportunities.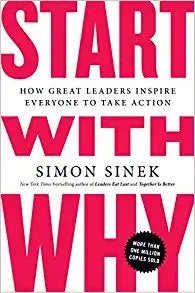 Author: Simon Sinek
Simon Sinek takes a deep dive into the attributes of the most successful individuals and organizations, including Steve Jobs and the Wright Brothers. He postures that all wildly successful leaders and organizations focus on the why behind their projects or products — their core values and visions for their business or goals — while other organizations focus more on their products and how they're made. Those who start with the why and remain focused on it change the status quo and maintain human connectivity, inspiring their teams to succeed and attract consumers.
In essence, Sinek pinpoints the significance of elevating your organization and work through a visionary, emotive, driven approach. To be an effective and notable engineering leader, this is something you should strive to embody. This book will help you develop a vision for your team and your projects and then use it to give your team purpose and drive.
For instance, if you're developing an eco-friendly bridge material, one approach is to explain your vision for it, such as the benefits and impact you'd like the bridge to provide and how it will make a difference to the surrounding community and ecosystem. Sinek's "why" approach will help keep your team motivated and invested in their work, encouraging innovation, initiative, and collaboration.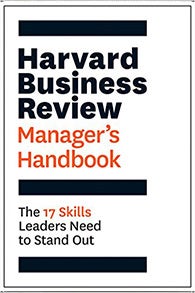 Author: Harvard Business Review
In this handbook, the Harvard Business Review provides a robust, easily digestible guide for leaders and managers. With experienced advice, reliable research, and relatable stories, this book covers everything from understanding financial reports to developing successful and productive relationships with your team. It's presented in handbook format, with interactive elements like self-assessments, practice exercises, and functional templates. It's also broken into succinct sections to allow for quick reference when you face a challenge, making it a valuable guide for managers to have on hand.
In this handbook, you'll learn step-by-step processes for general managerial tasks you'll need to perform as an engineering manager, like generating financial and progress reports or providing constructive feedback to team members. This book addresses topics like business strategy, emotional intelligence, and leadership development, helping you learn these vital soft skills. It also offers advice for transitioning into a leadership role. While it speaks to leadership roles in general, the skills covered are applicable to all engineering industries.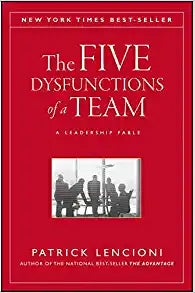 Author: Patrick Lencioni
In this book, Patrick Lencioni provides helpful information on team leadership through an engaging fictional story. The narrative focuses on a dysfunctional team in Silicon Valley and the new CEO, a woman named Kathryn Petersen, who's been brought in to prevent the team's failure from sinking the company. With an interesting storyline, the book clearly outlines how the team has failed and how the new CEO repairs it to make it stronger than ever.
By doing so, Lencioni outlines the areas that are crucial to a successful team: trust, accountability, dedication, transparent communication, and attention to detail and results. It provides actionable steps for strengthening these areas with your team to build and maintain a team that's successful, collaborative, and efficient. The revelatory insights can help inform how you manage your engineering team, and it includes a questionnaire to evaluate yourself and your team.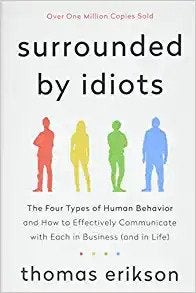 Author: Thomas Erikson
If you've ever struggled to connect with someone, such as a colleague who seems to consistently misinterpret your directions, this is the book for you. In this practical guide, Thomas Erikson explores the ways that different personality types function and communicate, illustrating how these different approaches are often what lead to misunderstandings. Through deep insights, he provides a resource for effectively connecting with different types of people, both professionally and personally.
Managers need communication skills to delegate tasks, solve conflicts, explain processes, provide feedback, and update upper management on the team and project. Engineers often lack experience and training in the specific communication skills that are needed for effective leadership. Erikson's book can help you identify different personality types within your organization and adjust your communication to facilitate more effective interactions. He touches on written and verbal skills, body language, social skills, and other areas you'll need for your leadership role.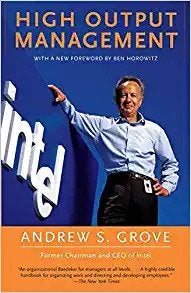 Author: Andrew S. Grove
From the former chairman and CEO of Intel, this book serves as a critical guide for the middle manager. Andrew Grove outlines approaches and tips for developing and maintaining highly effective and efficient teams. With an emphasis on motivation and drive, Grove provides insights into effective management and how to get the most from your team, touching on areas like performance reviews, task delegation, and resource allocation.
Though this book is from the 1980s, much of the advice and principles still apply. Grove provides sound guidance on leading a team to success by covering many of the responsibilities and aspects of management. You'll learn about theories and principles relating to tasks like making quick decisions, deciding which project components to prioritize, identifying opportunities for team development, and tracking success metrics. All of this can help inform your strategies in a management role.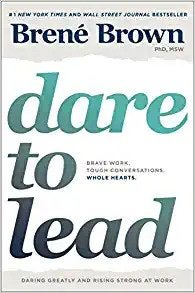 Author: Brené Brown
In this best-selling book, Brené Brown flips the conventional approach to leadership on its head. She postures that the best leaders courageously embrace traits like vulnerability, trust, empathy, transparency, and accountability. This approach focuses on the human aspect of organizations and teams, creating a positive environment where team members feel valued, respected, supported, and able to thrive. She uses research, stories, and examples to make her case.
As an engineering manager, you'll be responsible for leading teams of engineers. How you approach your role will impact the working environment, how the team sees you, and ultimately the success of the team and project. Brown offers guidance that can help you make the most of your position, leveraging your role to empower your team and facilitate their success.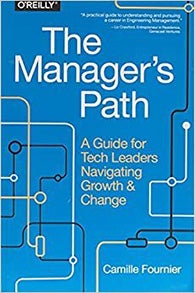 Author: Camille Fournier
In this invaluable work, Camille Fournier addresses technical and engineering leaders directly. With insight gained through personal experience, she sets out guidelines for navigating the technical and interpersonal challenges of a leadership role. This comprehensive work acts as a practical guide for engineers evolving into a leadership role, and it's useful for aspiring, new, and experienced managers.
This work specifically targets those in leadership positions with highly technical aspects, so it has value for aspiring engineering managers in any industry. Fournier walks you through setting expectations for yourself, what it takes to be a good leader, and how to manage individuals without losing sight of the team. She also provides strategies for managing and evaluating yourself, and she identifies common challenges and mistakes to watch for and how to avoid them. It's a practical resource to prepare you for leadership and a guide you can refer back to throughout your career.
More Information For Future Engineering Managers
Reading some of the best books on engineering management can help you prepare for the challenges of the role, but reading only goes so far. While books can be valuable, they are no substitute for experience and higher-level education. The online MEML@Rice program can help you develop your full potential as an engineering leader through a robust curriculum and opportunities to apply your new skills, not just read about them.
As an online program, MEML@Rice balances convenience with a unique real-world Capstone project, giving you the opportunity to work on a project that's meaningful to society and gain hands-on experience. You'll receive a well-rounded, contemporary education in human leadership, emerging technologies, and engineering management concepts from world-class faculty, and you can choose a specialization in computer or data science. MEML@Rice offers a distinctive education that can position you as an Industry 4.0 engineering leader.
Rice MEML program becomes 1 of only 9 programs to earn distinguished ASEM Certification.
×