To all members of the George R. Brown School of Engineering,
Some of the people with the greatest impact on my academic and professional career have come from other countries. My favorite undergraduate chemical engineering professor was from Argentina. A former consulting client is from Sweden. The early-career mentor with the most lasting impact on me is from India. My closest research collaborator is from Nicaragua. I have colleagues from Colombia, Mexico and Ethiopia, and have had students and postdoctoral scholars from England, China, Malaysia, Turkey and Romania. All have pushed me scientifically, championed my work and broadened the way I look at the world.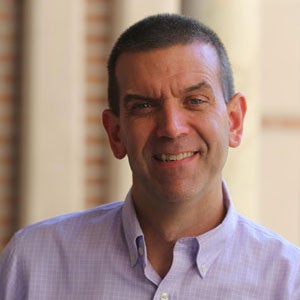 Because of the value I place on my relationships with a global network of people, it saddens and angers me to observe the recent increase in xenophobic acts in the United States. To our international students, staff, visitors and faculty, I want you to know that we value the contribution of your culture to society, we are strengthened by your contributions to scholarship and we appreciate your dedication to making Rice a better place. Those that welcome you embrace Rice's core values of Responsibility, Integrity, Community and Excellence.
Associate Dean Pearson and I will be working with the Office of International Students and Scholars and the Office of Multicultural Affairs to host a series of Zoom meetings, similar to those we held this summer, to provide a safe space for small groups of faculty, staff and students to share feelings and experiences and to discuss what we can do to ensure the Brown School of Engineering is a community where everyone is valued and respected and where everyone can thrive.
I firmly believe that when we learn from each other, value each other's contributions and practice kindness, we thrive as a university community. This is even more vital during today's challenging times. Let's stand together in supporting each other. Please remember the Rice Wellbeing and Counseling Center has a team of professionals who can support students during these challenging times (713-348-3311; in case of emergency, dial 713-348-6000). I hope that you all stay safe and healthy.
With warmest regards,
Rob
September 2020