As a gift for his bar mitzvah, Moshe Vardi was given a 10-volume set of books titled The Young Engineer.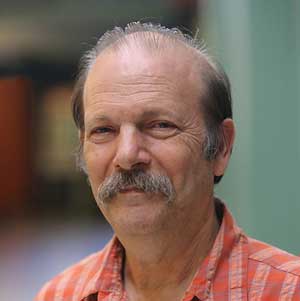 "I read them cover to cover and I was hooked on science. In high school I decided to major in physics but at age 16 I discovered programming and was hooked on computer science," said Vardi, University Professor and Karen Ostrum George Distinguished Service Professor in Computational Engineering at Rice.
"In college I double-majored in physics and computer science, but when it was time to choose a focus for graduate school I chose computer science without hesitation. The rest is history."
February 20-26 is National Engineers Week, an annual observance intended to celebrate and encourage experiences like Vardi's. It was started in 1951 by the National Society of Professional Engineers to attract young people to the profession.
Twelve members of the George R. Brown School of Engineering faculty have been elected to the National Academy of Engineering (NAE), Sciences (NAS) and Medicine (NAM), and some have agreed to answer the question "Why did you choose to become an engineer?" Vardi was elected to the NAE in 2002 and the NAS in 2015.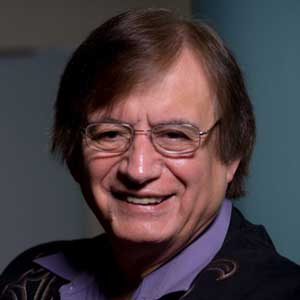 "I was always good in mathematics," said Richard Tapia, University Professor and NAE inductee in 1992. "So, I followed the path of least resistance and earned a Ph.D. in mathematics from UCLA."
Tapia found that he wanted to use his training in math to address real-world problems. That's when he began to specialize in applied mathematics and computational methods.
"I much enjoy teaching these tools to engineering students. That's why my home in the Department of Computational and Applied Mathematics in the engineering school is the perfect fit for me," said Tapia, who joined the Rice faculty in 1970.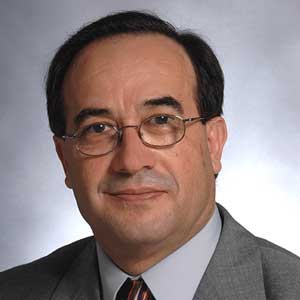 Like a million other future engineers, Pol Spanos, the Lewis B. Ryon Professor of Mechanical Engineering (MECH) and of Civil Engineering, enjoyed building things as a child.
"My first experience with engineering was using cans and sticks to build a 'simulator' of an automobile. Soon I discovered the joy of arithmetic, algebra and geometry. Then I was mesmerized by the beauty of mechanics and physics," said Spanos, elected to the NAE in 2005.
"Gradually, I converged on a program of studies in the engineering sciences. Ever since, I have enjoyed using sound physics, and rigorous mathematics in many engineering fields of societal importance. My 'persona ultima' in engineering is Archimedes."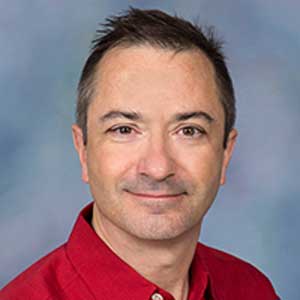 The most recent faculty member named to a national academy is Richard Baraniuk, the C. Sidney Burrus Professor of electrical and computer engineering (ECE) and computer science. This month he was elected to the NAE.
"I got into electronics because I purchased an expensive 'effects pedal' for my guitar. Once I went in to change the battery, I opened it up and was kind of curious. I unwrapped the circuit board, and I was flabbergasted because even a 14-year-old could tell that the parts in this $100 effects-pedal cost about $2," said Baraniuk, a Canadian native who joined the Rice faculty in 1992.
"I decided to build my own and jumped head-first into the world of electronics. I built circuits and all kinds of synthesizers, amplifiers, mixers and recording equipment. In 10th grade, I realized that this could be my dream job. I went into electrical engineering 100 percent because of music and wanting to build musical things."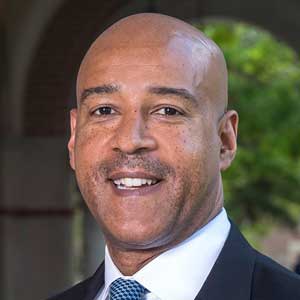 Reginald DesRoches, professor of civil engineering, former dean of engineering and soon to be president of Rice, was elected to the NAE in 2020. He makes his career decision sound simple:
"I choose to be a civil engineer because I love to build things. As a civil engineer, I design and build things to be resilient and sustainable in the face of multiple hazards."
Other Rice faculty members elected to the national academies are Pedro Alvarez, George R. Brown Professor of Civil and Environmental Engineering, NAE 2018; Gene Frantz, professor in the practice of ECE, NAE 2020; Naomi Halas, Stanley C. Moore Professor and professor of ECE, biomedical engineering, chemistry, and physics and astronomy, NAS 2013, NAE 2014;  George Hirasaki, A.J. Hartsook Professor Emeritus, Chemical and Biomolecular Engineering (ChBE), NAE 1991; Lydia Kavraki, Noah Harding Professor of Computer Science, of bioengineering, of ECE, and of MECH, NAM 2012; Antonios Mikos, Louis Calder Professor of Bioengineering (BIOE) and ChBE, NAE and NAM 2012; Rebecca Richards-Kortum, Malcolm Gillis University Professor and professor of BIOE, NAE 2008, NAS 2015.