To the Rice Engineering Community,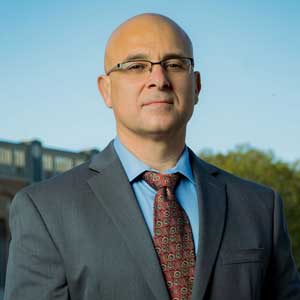 An angry mob stormed the Capitol Building on January 6, 2021, in an attempt to overturn the presidential election results. Those of us who support freedom and democracy were appalled and outraged by what unfolded. What transpired went beyond practicing one's freedoms and into what can be categorized as domestic terrorism. The events provided further proof that democracy cannot be taken for granted and emphasized the importance of peaceful and active citizen participation. 
The disparity between the police reaction to the events and their reaction to last year's Black Lives Matter protests was not lost on many. Last week we all saw how an armed mob descending on the Capitol with the intent of undoing democracy was met with an unprepared police force. Last year, thousands of officers and active-duty troops were deployed ahead of time to control protesters who were simply asking for basic rights.
Martin Luther King Jr. spoke of two Americas. Much progress has been made in the ensuing five decades. However, as we look ahead to Martin Luther King Jr. Day next week, we are once again reminded that much still needs to be done to eradicate racism, injustice and inequality. 
We, as a school, will continue to work very hard to actively confront racism and injustice and to pursue efforts to improve equality and inclusion. However, beyond the actions and efforts of the school, it is the individual responsibility of each of us to help create and contribute to an inclusive community. I ask that each of us take this responsibility with the utmost seriousness.
Sincerely,
Luay
January 2021